Fort Worden Historical State Park : Artillery Hill
Fort Worden is one of five Endicott period seacoast fortifications started in the Puget Sound region in 1897 to protect the navy base at Bremerton and the cities in the Puget Sound Region.  The fort is named for Admiral John Worden, commander of the U.S.S. Monitor during the first battle between ironclads during the Civil War.
Fort Worden had 41 seacoast guns mounted in 12 batteries and was an active Army installation until 1953 when the major portion of the land and buildings passed into State ownership.  It became a state park in 1972.  The last seacoast guns were installed in 1911.  About half the guns were removed in 1918 for use in the War in Europe.  The last guns were decommissioned in 1945 and removed in 1946.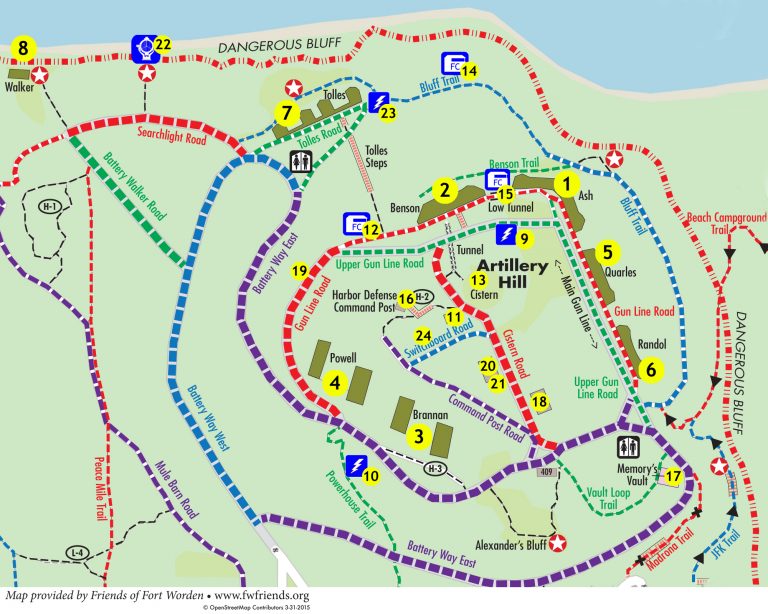 Artillery Hill Points of Interest