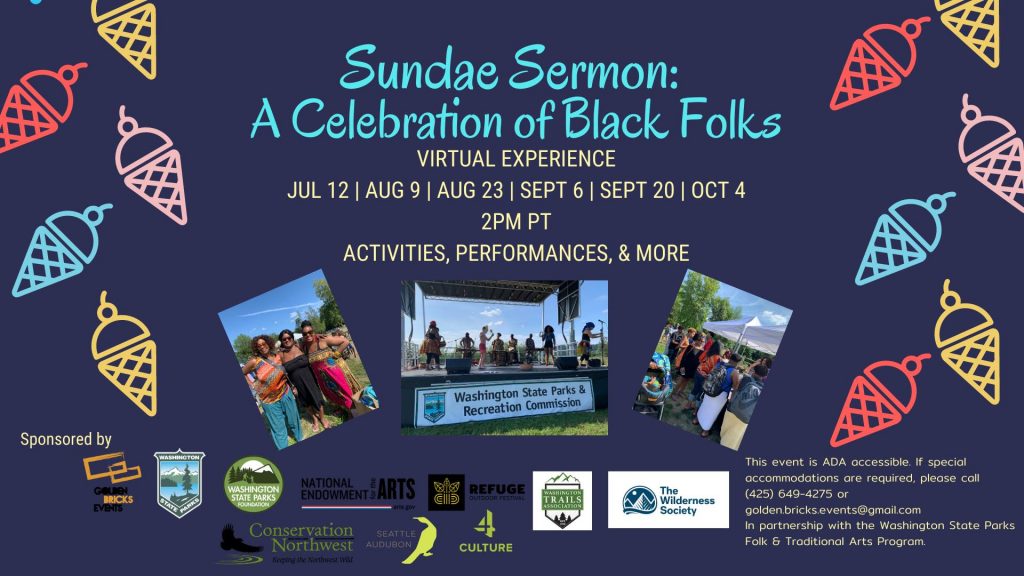 Join in a celebration of Black Folks
Sunday family gatherings have been a staple in the black community from church to family dinners and so much more. 
During Sundae Sermon we celebrated virtually to highlight a different state park, bring musical performances, outdoor tips, showcase local art, businesses, and community leaders. 
Dec. 5: Refuge Day
Celebrate winter recreation and build community with segments on safety, snowshoeing, screen the film Brotherhood of Skiing and close with a dance party.