The Amazing Olmstead-Smith Historical Gardeners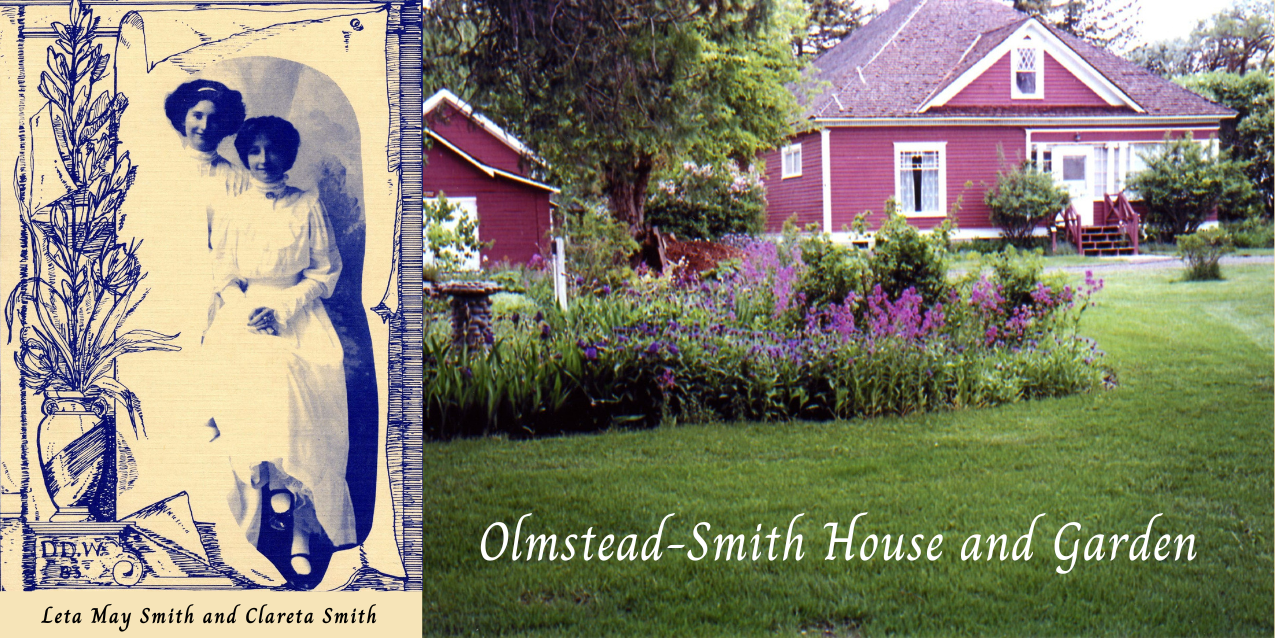 The year 2023 represents 30 years since the founding of the Olmstead-Smith Historical Gardeners volunteer group in 1993. We're lucky to have founding gardener Dorothy Stanely share some information about the history of the park, the gardener's group, and the beautiful garden at Olmstead Place Historical State Park in Ellensburg, Washington. Visits are by appointment.  Here's Dorothy's contribution:
In 1968 Leta and Clareta Smith gave their family farm to the State of Washington to be developed as a park to showcase changes in farm life from 1875 to the present.  The Smith sister's grandmother, Sarah Olmstead started the garden, planting honeysuckle and iris around the tool shed.  Roses were collected from other pioneer families and purchased from mail order sources. Raspberry starts and apple trees came by wagon from The Dalles, Oregon.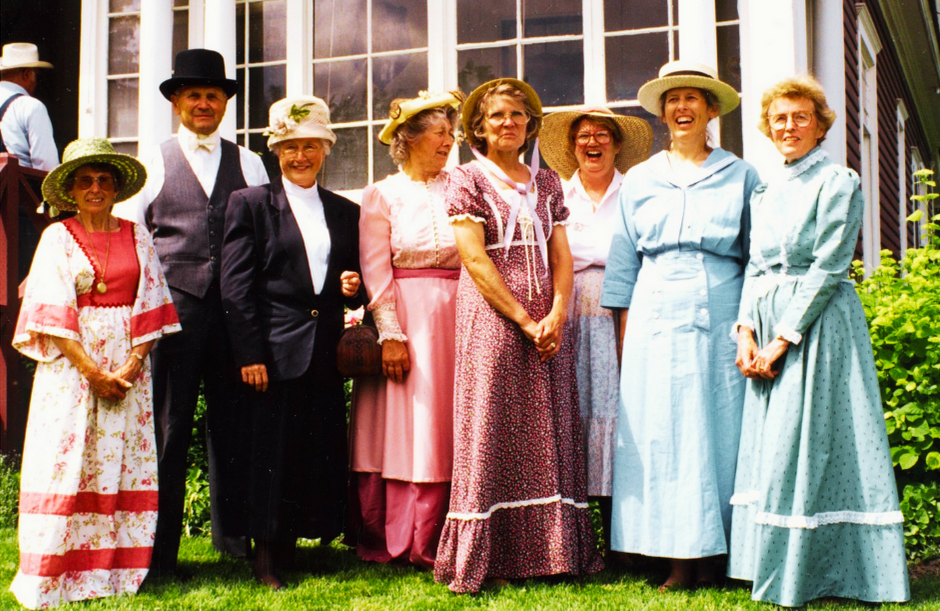 The gardens were in peril in the fall of 1993 when Olmstead-Smith Historical Gardeners was formed to preserve and maintain the garden.  They consulted with a garden historian, and it was decided to use plants available prior to 1960.  This was supported by the gardening notes of the sisters, markings in their catalogs, their collection of gardening books, and in articles they had written.
Olmstead-Smith Historical Gardeners also have collected abandoned roses and roses from old gardens in the Kittitas Valley.  Additional roses fitting descriptions in the sister's writings were planted.