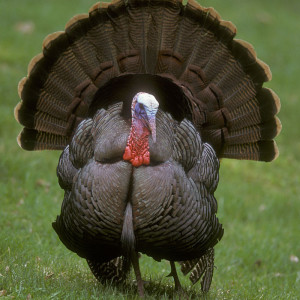 Is it really almost turkey time?
It's hard to believe that Thanksgiving is coming up soon. We are so thankful to live in a place with 125 state parks and where so many people love these parks and are committed to supporting these special places for everyone to enjoy.
For this Thanksgiving you can reserve a dinner at the Cama Beach Cafe. Stroll the shore and trails and then head to the Cafe to feast on turkey and the views of the Saratoga Passage.
If you have already made your turkey day plans then consider these resources below to make the most of November and the long holiday weekend.
---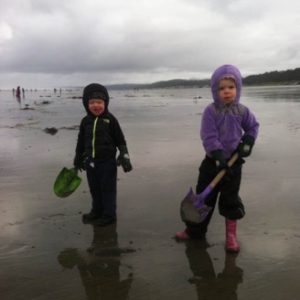 Go treasure hunting for clams.
Use this month's resources about razor clamming  to get you prepared to forage for your dinner.
Head out with family and friends to try out this fun activity by visiting parks along the pacific coast to forage for tasty treasures.
If you get lucky and plan well, you may bring home clams to add something extra special to your thanksgiving dinner.
---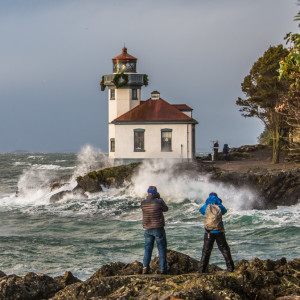 Get outside to state parks no matter the weather.
While some may head to the stores during the Thanksgiving break for Black Friday sales, why not consider partaking in a healthy trip outside with friends and family to enjoy the breathtaking beauty of Washington's State Parks. Join the #optoutside campaign by visiting a state park.
Many parks are open, although some have restricted hours.  Check the list of state parks that display their winter hours and even which ones provide winter accommodations and camping in case you're looking for a long weekend getaway or are dreaming up plans to spend a winter break at a yurt or cabin.
---
Prepare to make your winter dreams come true.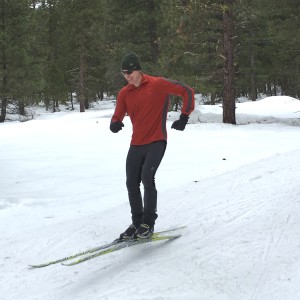 And speaking of winter, the State Parks Winter Recreation Program has started selling Sno-Park permits so buy yours now, so you can be ready for when the snow arrives. They make great gifts, too.
Winter recreation permits allow visitors to park in specially cleared, designated parking lots with access to cross-country and downhill skiing, skijoring, snowmobiling, dog sledding, snowshoeing and tubing areas throughout the state.
Permit vendors are not always located near Sno-Parks; the State Parks Winter Recreation Program recommends purchasing them in advance.
---
We love Washington's state parks and connecting you to the resources you need to plan outings and become inspired with new ways to enjoy your parks. Here at the Washington State Parks Foundation, we support, promote and advocate for your state parks. Our members make our work possible. Please join us today to help us make your favorite state parks even better.