The Great Washington Camp-In was born in April 2020 during the pandemic lockdown so everybody could celebrate state parks while stuck at home.
To get in the spirit, participants usually set up a tent or blanket and chairs in the living room or out in the yard while tuning in to the YouTube live program.
Photos provided via photo contest from Great Washington Camp-In.
Participants interact through an online chat to ask questions and interact with the performers, and have the option to enter a photo contest to show the best home camping setup.
 Past programs are available for sharing for you and a friend or family member so you can pretend to be camping together. 
 If you have any ideas for what you'd like to see at the next Great Washington Camp-In please send us an email.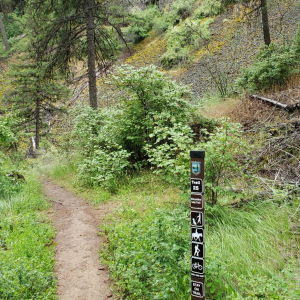 In 2021, we completed 16 park improvement projects to restore and improve parks, campsites, interpretive centers and trails for your visits. These projects were funded by the gifts to the Foundation from donors – people like you – who love parks and want to make parks more welcoming for all.
Read More »