At Washington State Parks Foundation, we work to connect people with opportunities to explore beautiful and exciting state parks right in their own backyards. Please enjoy this guide, with five tips on how to enjoy your parks during the off-season.
---
There's no need to wait until spring or summer to enjoy your Washington State Parks. Washington winters present cool, peaceful, and exciting opportunities to get outside. Whether your schedule allows for quick day trips to hike or picnic under a covered shelter or allows for a cross-state road trip or overnighting in a warm yurt, state parks offer many ways to welcome you in winter.
1) Two words: "Road Trip"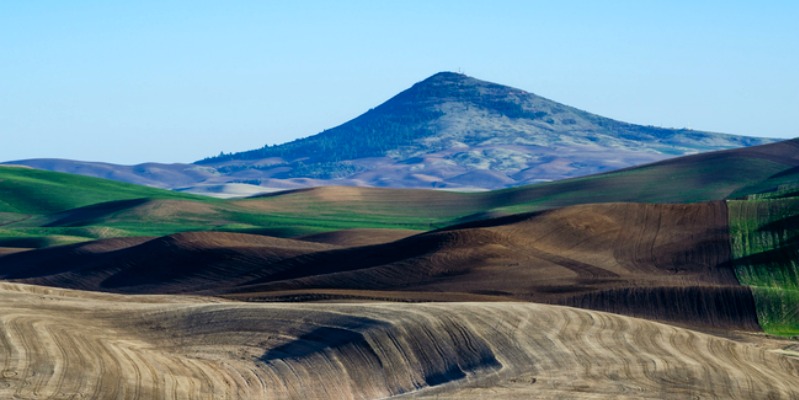 For the westsiders who endure many cloudy rainy days in a row and eastsiders who watch the snow pile up on their driveways, it is important to find opportunities to get outside for new fun adventures. With the right clothing and careful attention to the weather and driving conditions you can still find ways to explore your favorite parks. Many parks also host events and activities year-round to inspire your getaway. Events range from guided snow shoe trips, music programs, dinner-radio-theatre, photography and more.
2) Take the Path Less Traveled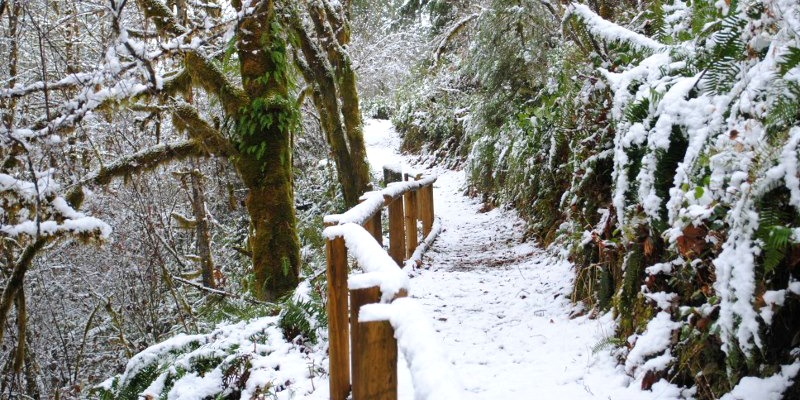 One of our favorite things about visiting state parks in the winter season is the size of the crowds (or lack thereof). If you're looking to escape the stresses of work and the noise of the city, many parks are open year-round and offer winter hours for you to find peace outdoors.
3) Visit State Parks Right Now, Virtually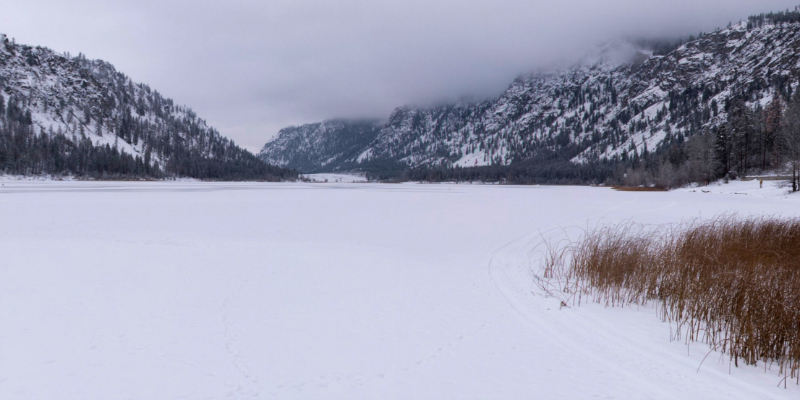 WSPF is proud to offer interactive virtual tours to help outdoor lovers like you plan trips or inspire you to explore a new park. If you haven't recently used our virtual tour features, you're in for a treat. We have added a wintertime virtual tour feature for Alta Lake, Bridgeport, Helen McCabe, Lake Easton and Lincoln Rock State Parks. Just click on the icicles to enjoy these landscapes in winter and if that's too chilly for you, then the sun is just a click away.
4) Warm Your Soul by Supporting Your Parks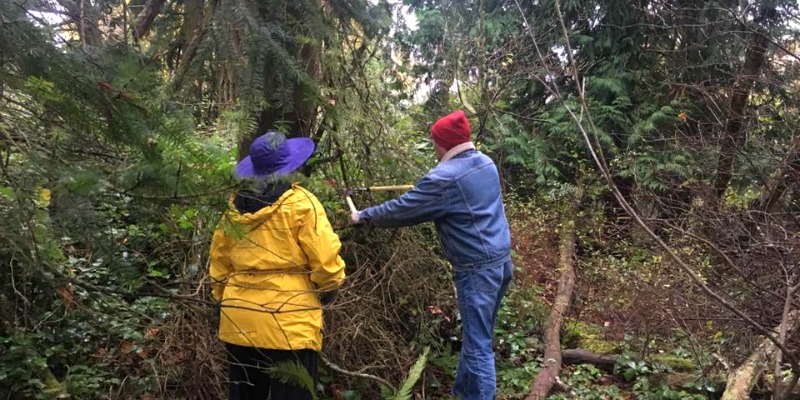 If you are like our WSPF members, you get "warm fuzzies" when you volunteer, advocate, or donate to support your state parks. From outdoor work parties, building trails, quilting, gardening, to making pancakes, or even dressing up as a zombie for Halloween fundraisers, there are many ways you can give back to the public lands you know and love. Contact a local Friends Group Organization to find volunteer opportunities at your favorite parks.
5) Cozy Up in a Cabin or Yurt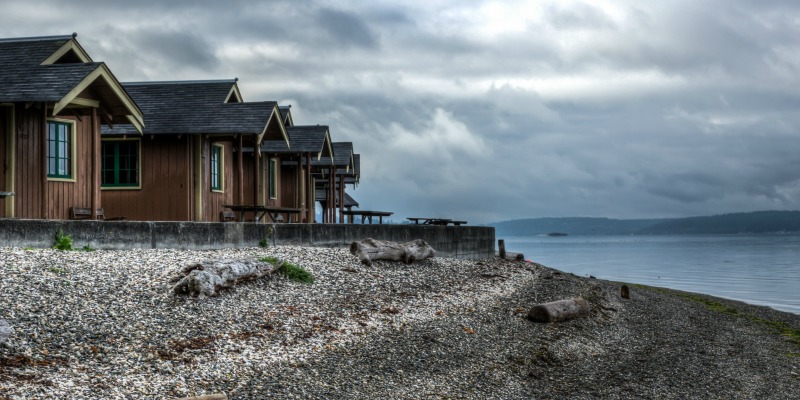 Enjoy your excursions to the Washington wilderness from the comfort of a rustic shelter. The Washington State Parks System proudly offers cabin, and yurt rentals at over 20 parks. Many shelters include electricity, heat, enough beds for a small family, a small table with chairs, a fire pit, and access to coin operated showers. Your cabin can be your rest stop after you roam outdoors or be the focus of your stay. While spring and summer are excellent times to stay over at a state park, you can enjoy off-season rates during the winter. Read about a young mother of two and her first family trip to Cama Beach State Park.
At Washington State Parks Foundation, we work to connect you to outdoor activities and opportunities to explore beautiful and exciting state parks. Support park improvement projects, community events, and educational programing by donating today. Your donations make our work possible.