Whether you're ready for the snow or prefer to stick to those lower elevations, Washington State Parks are host to a varied array of adventures to brighten your winter.
A good snowpack can activate countless winter activities.
Remember to check avalanche conditions, be winter-driving ready, bring food and water and get your Sno-Park Permit. Click here to find the mobile-friendly Sno-Park map for your adventure.
1. Walk on Water (a.k.a. Snow)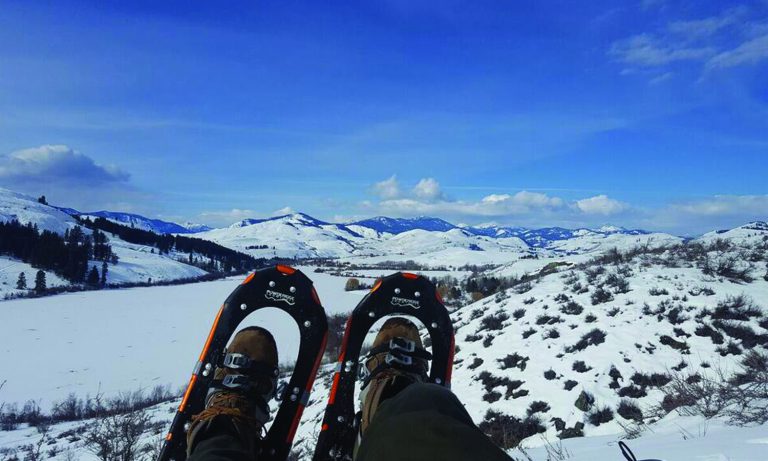 Just because it's winter doesn't mean you can't discover a new trail. Snowshoes help you stay above even the deepest powder, bringing you to new heights from the mountains to the valley.
2. Ride a Fat Bike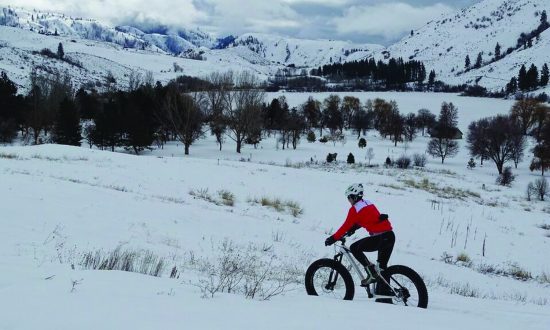 If you're feeling social, there's the Fat-n-Fire. Every Wednesday night through end end of February, join up with the Pearrygin Lake fat bike night crew for a 60-90 minute ride ending with a bonfire. The ride meets at the West Campground Trailhead at 6pm. Rentals for fat bikes in Methow can be found at Methow Cycle & Sport and Other sno parks like Lake Easton and Iron Horse (between the Crystal Springs Sno-Park to Easton Reload Sno-Park) invite fat bikes to their trails.
3. Shred the Sled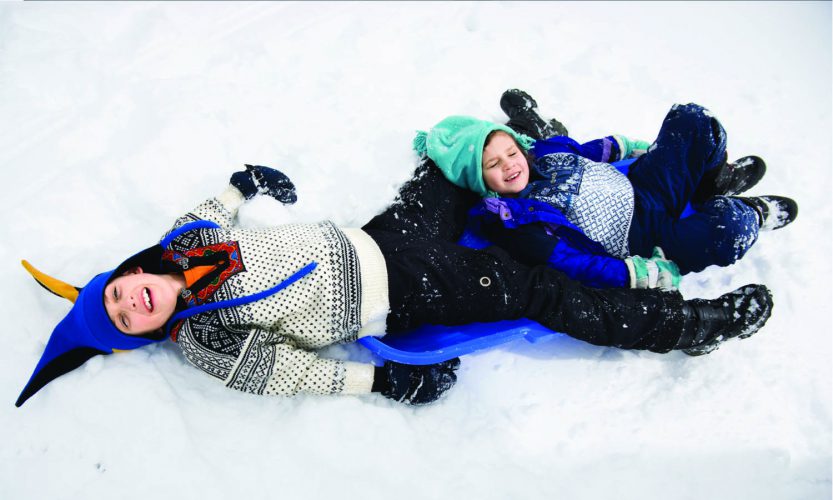 It never gets old. Whether you're waxing up your grandpa's old toboggan or borrowing the lid to your neighbor's recycling bin, the constants add up every time: slope + snow = fun. Lake Easton, Lake Wenatchee and Field Springs State Parks even have areas devoted to sledding and snow play. Remember to employ spotters and, when dealing with areas near the woods, consider helmets. Sledding hills are up and sliding throughout the state.
4. Don a Pair of Skis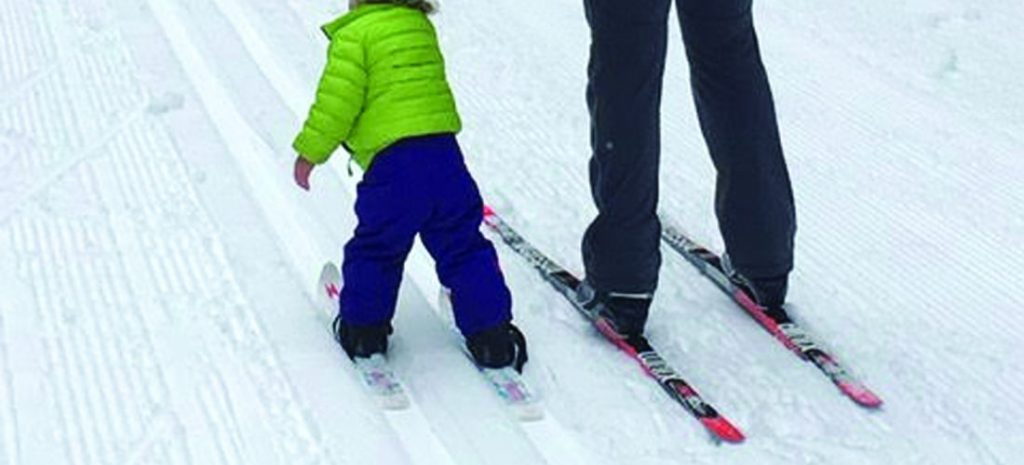 Snow-blanketed lands across the Washington feature groomed trails for fledgelings and seasoned pros alike. Fifteen state parks include cross country ski trail access including Iron Horse, Crystal Springs, Lake Easton, and Pearrygin Lake. Explore our interactive map to discover your next adventure!
5. Skijoring!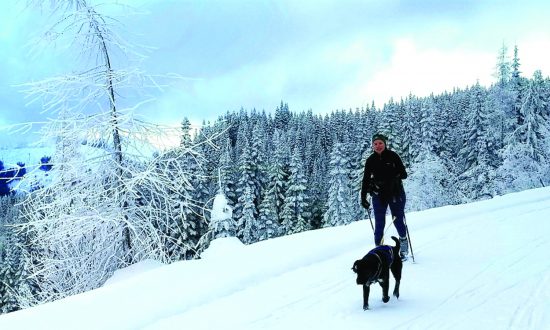 There's no reason your dog should have to stay home. Skijoring is the age-old art of cross country skiing while being helped along by a dog or a horse. While our state parks have not yet seen horse skijoring catch on, disciplined dogs across the state are braving the trails with their ski-clad best friends. Read here for more on skijoring, including tips for get started.
If slippery snow is not your style…
6. Take a Hike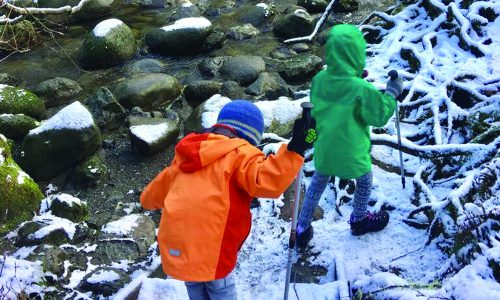 At lower elevations, trails remain open through the winter months and offer a special perspective. Rivers and waterfalls swell with winter's precipitation; so do bright and lush moss and lichens, in contrast to deciduous trees' leafless silhouettes. And occasional sticky snow can make for an exciting adventure.
7. Visit an Old Growth Forest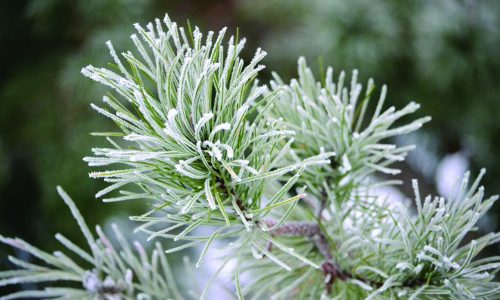 Rockport State Park features five miles of easy hiking trails through extraordinary ancient forest. Visitors are invited to learn about the forest ecosystem from park staff and volunteers on ½ mile, 45 minute guided walks through the majestic stands at Rockport. Hikes take off from the Discovery Center at 11 a.m., 12 p.m., 1 p.m., and 2 p.m. Friday, Saturday, and Sunday through February 18.
8. Explore a Winter Beach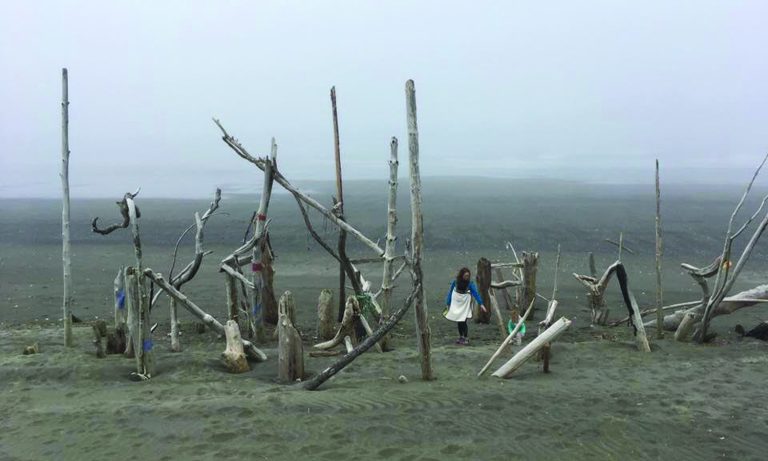 Sometimes the best place to celebrate the awes of winter is at the continent's edge. Exposure to a winter storm fresh off the Pacific is a sensory experience; smell the salt, feel the mist, hear the waves, and delight in the subdued tones of the nearly deserted winter beach. There are numerous parks along the coast awaiting you.
9. Go Clamming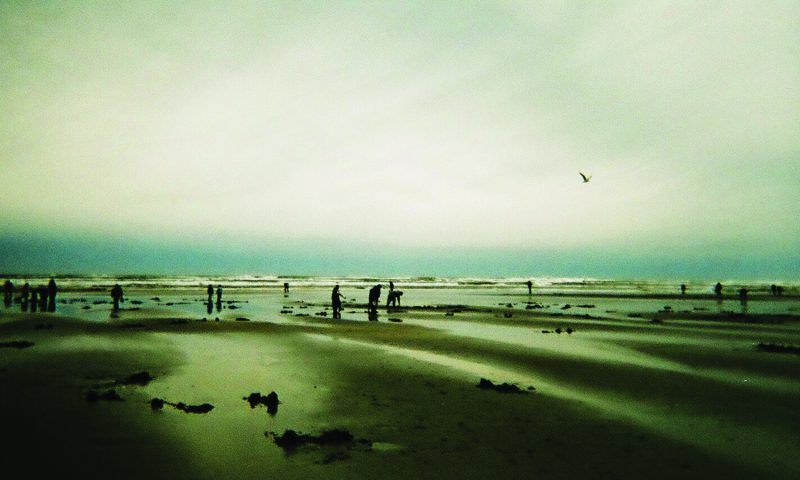 Razor clams abound our cold Pacific coastline. Found within a few feet of the low tide mark, a quick dig into the sand can reveal these fat, meaty delicacies up to six inches long. There's a lot to razor clamming, from timing to technique. Luckily, we've got you covered.
We love Washington's state parks and connecting you to news you can use. Here at the Washington State Parks Foundation, we support, promote and advocate for your state parks. Our members make our work possible. Please join us today to help us make your favorite state parks even better.