Access to green space is a hot topic these days.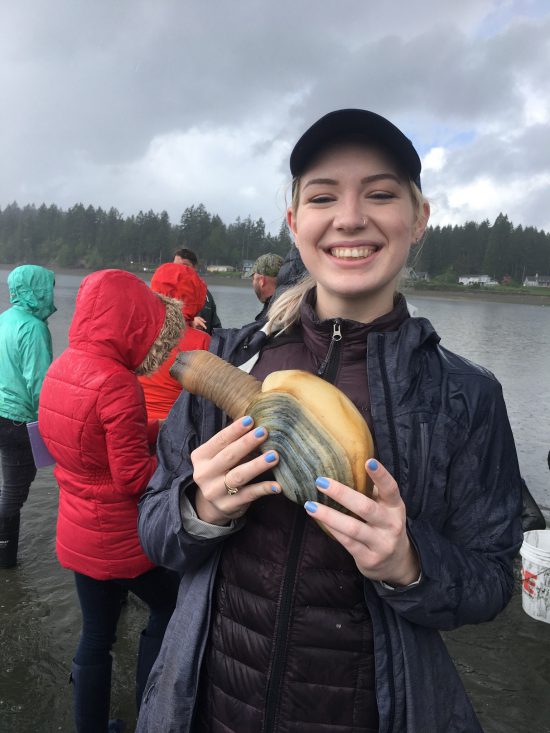 Cities worldwide are making efforts to bring more green to the people, and some are even implementing policies that guarantee public access to parks on per-person or per-square-mile kinds of bases. But city parks can be really small—"maybe one square mile or less," points out Shelby Logsdon, a University of Washington senior with a major in Environmental Studies and a minor in Environmental Science and Resource Management. "State parks offer a different kind of experience. It's important in Washington to have that 'wildness' feeling, and that is reflected in State Parks."
It's true—Washington's state parks system is massive, comprising 125 different parks, from the coast to the mountains. They allow for countless educational opportunities, from historic preservation sites to ecological restoration projects. They feature geological features and phenomena across the spectrum and play host to countless types of recreation.
Shelby is interested in access to state parks and, in part, the funding systems that help to shape that access. These subjects fuel the questions behind her capstone project, which, in collaboration with the WSPF, she'll conduct through the remainder of her undergraduate career. She plans to collect and analyze data that compares Washington's state parks system to those in other states.
"We're interested in funding compared to other states, and how the funding affects user fees," she said. "For example, Washington doesn't get a lot of money from the legislature (relatively), and Pennsylvania doesn't have user fees at all. What is Washington doing differently that other states are not doing?"
Lisa Bellefond of the WSPF echos Shelby's curiosity. "Since the great recession, [Washington's State Parks] have relied more and more on fees." Those fees are the ones that come with Discover Passes, camping reservations and moorage permits. "We want to make sure parks are well managed and available for all users. These lands are dedicated to Parks and Recreation, so they have to be set up in a way that people can access them."
Another source of funding for Washington's State Parks is philanthropic organizations and nonprofits (like the WSPF). Indeed, the state park system has relied on private philanthropic support from its onset back in 1913, when the freshly formed Board of Park Commissioners (now the Washington State Parks and Recreation Commission) was given its first acreage: the lands that are now Larabee State Park and the Jackson House (now a satellite of Lewis and Clark State Park). In the decades that followed, more and more land was acquired with the intention of providing the public with ample and varied outdoor space but without secure resources from the state on how the growing state park system should be maintained, financially.
The same phenomenon to create state park systems swept the nation, albeit with countless variations, leading us to this moment in history where different states fund state park systems in various different ways, usually with some combination of legislative support, user fees, and philanthropic support. While the information on the former two funding methods are relatively lucid, the role of philanthropic support is not. Compiling this data is part of Shelby's goal. She plans both to hone in on a few states to build relevant case studies and to conduct a broader nationwide comparison in her research.
Shelby, who grew up visiting Battle Ground Lake State Park because it was close to her hometown of Yacolt, also has a special interest in the logistics of visiting state parks–issues like proximity and time. She wants to look at public transportation to state parks and toys with the idea of a future where access to parks may not have to require personal vehicles.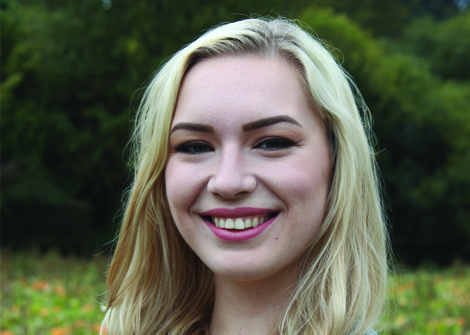 "It's cool that I get to do this because I've lived in Washington my whole life, and getting this perspective through research is something I never thought I'd get to see," said Shelby. Just when you think you know everything you could know, it's not true. There are other perspectives and things we could be doing to work on this."
We love Washington's state parks and connecting you to news you can use. Here at the Washington State Parks Foundation, we support, promote and advocate for your state parks. Our members make our work possible. Please join us today to help us make your favorite state parks even better.