---
Spring is upon us and its time to migrate over to your favorite state park to get in touch with the natural world.
Puget Sound Marine Life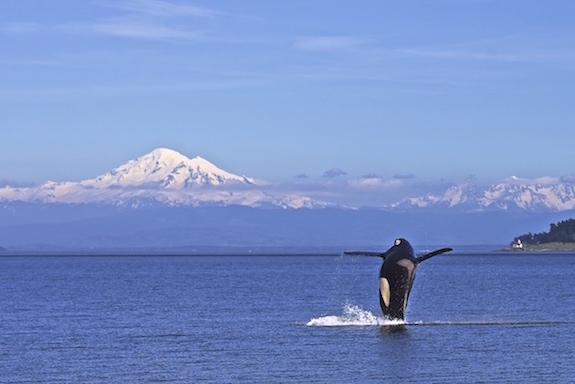 The gray whale migration season has started and you can also see transient and Southern Resident orcas along Puget Sound's inland waters.
Whidbey Island's Deception Pass, South Whidbey and Fort Ebey State Parks offer good land-based viewing points where you might be lucky enough to spot a leaping leviathan roiling in the tangled currents.
Gray whales can be spotted in the Saratoga Passage off Cama Beach State Park and on the northwest of Whidbey Island near Deception Pass State Park.
---
Pacific Coast Birds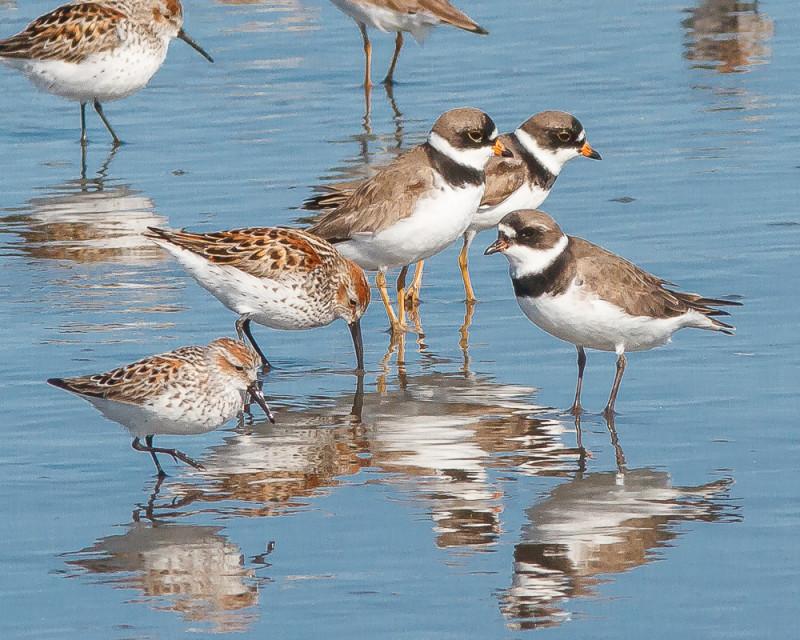 If you're an avian enthusiast, millions of birds are migrating north from Mexico, Central and South America and are descending on the mudflats, beaches and shorelines of the Pacific Coast to refuel and rest before traveling to their nesting grounds further north – some even nest as far as the Artic.
You can enjoy world class birding right now at many state parks.
Head to Leadbetter Point to see Brants and Snowy Plovers, the mudflats at Bottle Beach to glimpse at Dunlin, and Ocean City State Park offers sitings of Western Sandpipers along with the sounds and sights of songbirds such as Orange-crowned, Black-throated Gray, and Wilson's Warblers.
---
Wildflowers Bloom in the Columbia Gorge and Eastern Washington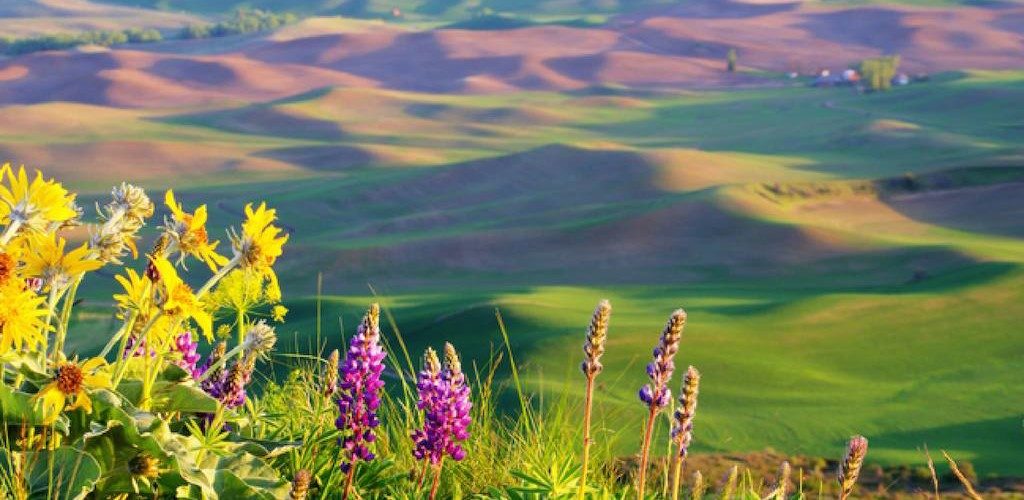 Make your plans to beat the summer heat and head to state parks as they burst with the bounty of wildflowers and the fresh green beauty that only spring knows. Head to Columbia Hills State Park along the Columbia Gorge to find the ephemeral signs of the season like the sweet smell of cotton wood buds or acres of blooming buds of all colors. If you go in April and May, you can find blue Columbia Gorge Lupine, Grass Widows, Glacier Lilies and lots, lots more.
Or head to Steamboat Rock State Park near Grand Coulee to see hills blanketed in yellow Balsamroot, desert parlsey and pink longleaf phlox. You can play the serious botanist or just stop to smell the flowers and delight in the glory of the moment.