A long time advocate for Green River Gorge conservation, Lisa Parsons, recently reached her goal of hiking the entire Green River Gorge from Kanaskat-Palmer State Park to Flaming Geyser State Park. This 12 mile remote adventure was completed on Sept. 19, 2016. Parsons has been hiking sections of the river gorge throughout the summer as part of a photo and conservation documentary to raise awareness for this unique area. "We, as stewards, need to protect these important places for future generations," said Parsons.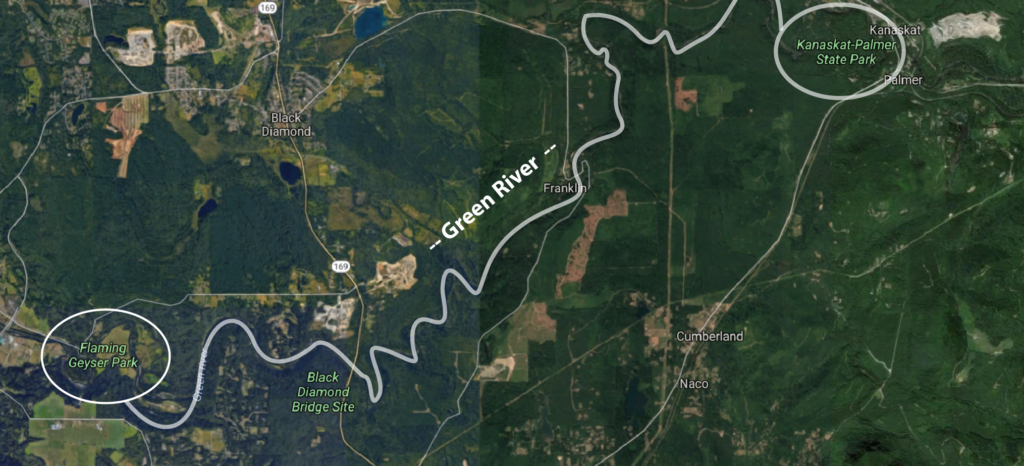 This hike was no small feat. The gorge is rugged and lined with steep cliffs and thick forested slopes. Parsons navigated this remote corridor through a combination of existing trails, boulder hopping, bushwhacking, wading along sandstone shelves or even swimming. The gorge's remoteness is one of the last undeveloped sections of King County. "It is one of the best kept secrets in the region," said Parsons. "It's a wonderful place to visit because it offers more solitude than other areas but that also hinders its adequate protection." Seattle's only river, the Green River (also known as the Duwamish River) flows from the Cascade Mountains between Black Diamond and Enumclaw, through Auburn and Tukwila, and empties in Seattle's Elliot Bay.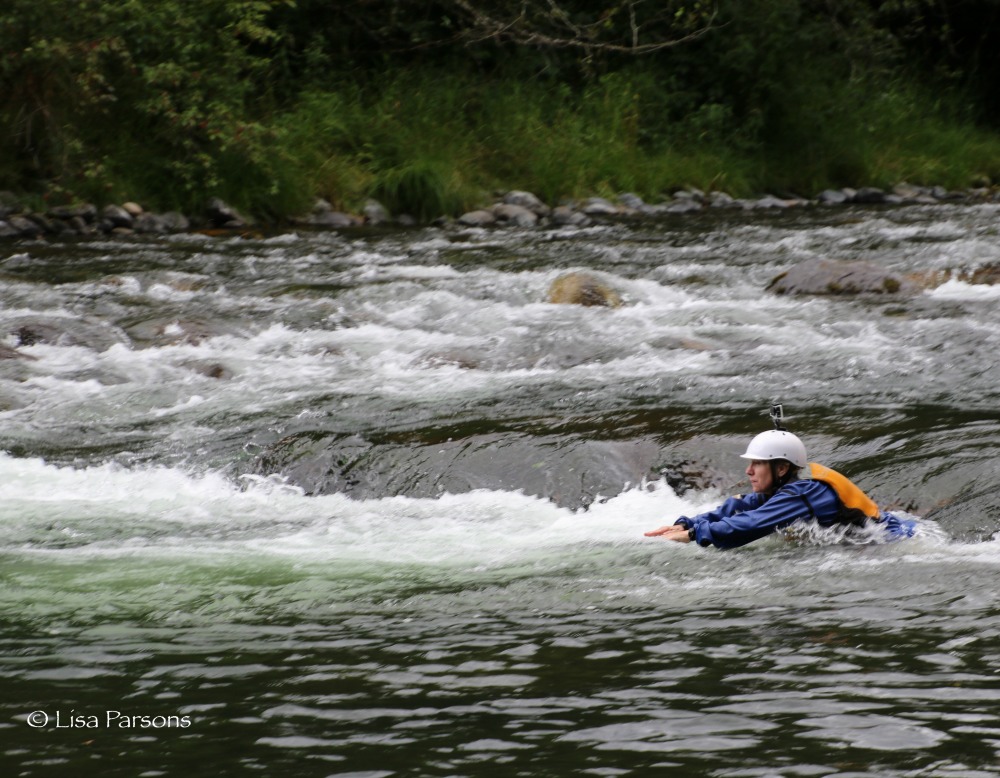 There has been talk of building a trail along the gorge since the 1990s but there has been little action to move this forward. "The management of the recreational, natural, and historic resources of this area by Washington State Parks lags behind the development of other Washington State Parks due to the lack of resources," said Parsons. An existing trail to the old historic town of Franklin is maintained by locals but it is under threat of vandalism because there isn't a formal management presence.
Recently the private Green River Gorge Resort reopened for public use after years of being closed. For $5 you can park and enjoy the trails and river on their private land. With the rediscovery of the area by a new generation it is even more important to protect and develop this invaluable local and regional natural resource.

Committed to the cause, Parsons has spent the last twenty years advocating for conservation as well as hiking, kayaking, and whitewater rafting in the Green River Gorge Greenway. Her goal with the photo and video documentary is to raise awareness for this diamond in the rough. "It is a double edged sword to bring more people to this remote area," said Parsons. "Yet the more people can also bring the power to make changes."
For more information or to follow her journey visit her website — www.greenrivergorgegreenway.org
We love Washington's state parks and connecting you to people like Lisa Parsons and her passion for these special places. Here at the Washington State Parks Foundation, we support, promote and advocate for your state parks. Our members make our work possible. Please join us today to help us make your favorite state parks even better.