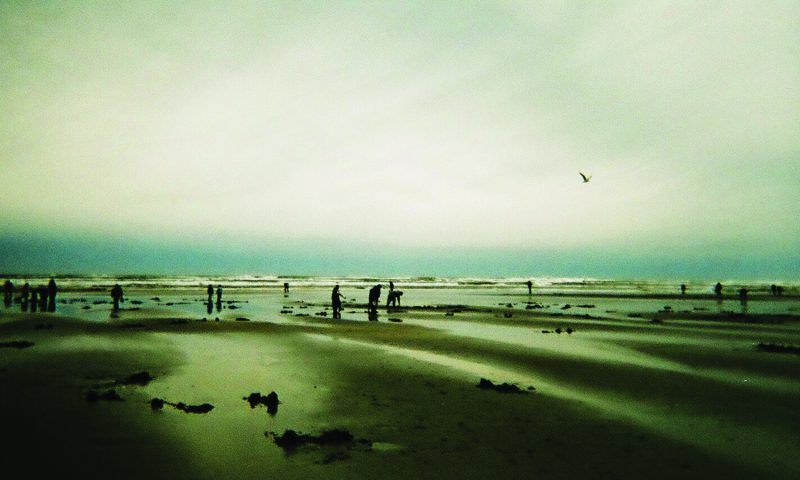 Don your wool socks, grab your shovels, and get to the beach.
Razor clam season is officially open for business from January 28 through February 3, with promise for many further openings this winter.
Washington's state parks with clamming potential include Pacific Beach, Griffiths-Priday, Ocean City, Westhaven, Westport Light, Twin Harbors, Grayland Beach, Leadbetter Point, Pacific Pines, Loomis Lake, and Cape Disappointment.
A Coastal Delicacy
The famously fat shellfish known as the Pacific razor clam (Siliqua patula) thrives along the Pacific west coast from Alaska down to central California. Ocean temperatures determine growth rates, lifespan, and mature size of these meaty shellfish. On Washington's coast, though rare, they can grow up to six inches in length, and live about five years. Harvested meat is easy to clean and popularly fried up in butter, or included in clam chowder. Bring the beach to your table in a matter of hours!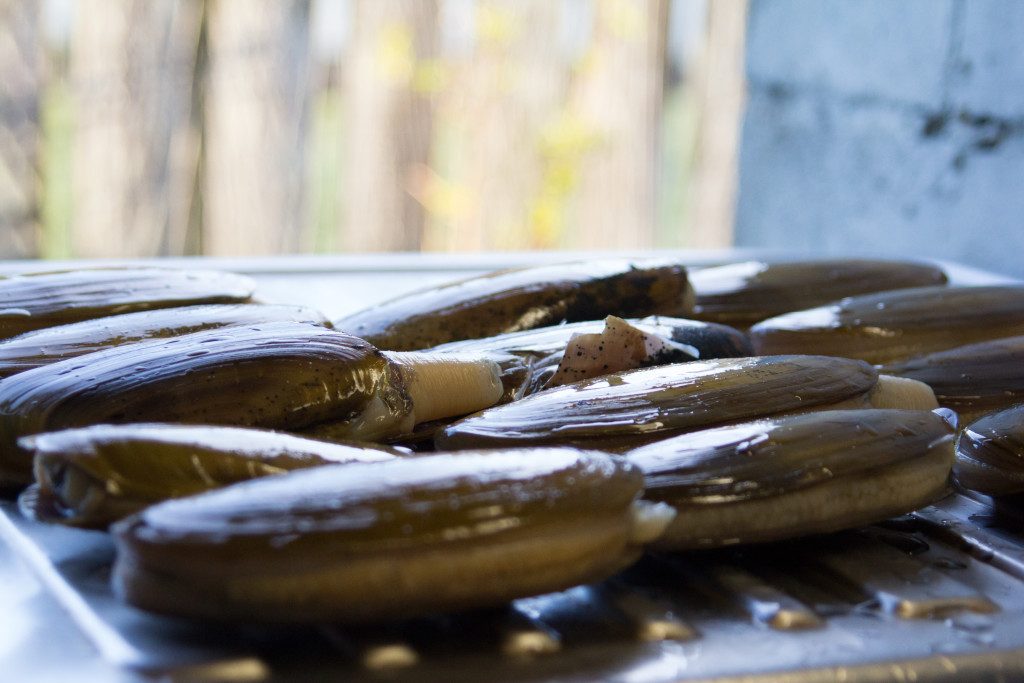 The Role of the WDFW
Various species of shore bird, fish, and the Dungeness crab are among the razor clam's predators, but perhaps none has been more powerful than the human. According to our friends over at the Washington Department of Fish and Wildlife (WDFW), human harvests dropped from 6 to 13 million to 2.5 to 3 million clams a year since the 1980s, likely due to over harvesting and disease.
To protect the razor clam and maintain a healthy balance in its ecosystem, the WDFW manages this fishery. Some specifics include three 1/4 mile long razor clam sanctuaries along Washington's coast and requiring razor clamming permit holders to take the first 15 clams they harvest, and no more, per day.
Another wonderful service provided by the WDFW in cooperation with the Washington Department of Health (DOH) is routine testing of razor clams, who feed on diatoms, or algae. During varied times throughout the year, razor clams consume marine toxins routinely produced by some diatom species. In turn, the marine toxins become concentrated in clams and render them dangerous for human consumption. The clamming season closes when high toxin levels are detected.
Don't let this deter you! Thanks to the WDFW, razor clamming can be a fun, sustainable winter pastime. The WDFW scheduled a week of open clamming season from January 28 through February 3, and will likely open up the season to many more days of clamming this winter. Locations for approved clamming vary by day.
Tips for Clamming
When winter clamming, be sure to wear waterproof boots and clothing, or at least bring a change of dry clothes. Always check the tides and conditions, and prepare accordingly! Be vigilant of the waves while you are digging. Further supplies include a bucket and a narrow shovel or razor clam tube.
Search for signs of razor clams on beaches exposed at low tide. If you encounter stretches of beach with brownish surf, this is a good sign! The brownish hue is a sign of high diatom content; razor clams thrive in these areas of abundant food. Look for round depressions in the sand. Kneel or stand facing the surf (always aware of its action), and dig three inches from the mark. When pulling razor clams by hand, always hold the surf side of the clam to prevent cuts.
Check out this WDFW video to ensure a successful clamming expedition! The Razor Clam Society also keeps up with WDFW approved clamming days and locations.
Don't forget your permit! Permits are available online, and can be purchased for three days or the year.