Hooray its a Leap Year!
What's the best thing to do with your once every four year bonus day? Our answer is to be outdoors and enjoy a state park. Here's a sample of fun events for this Saturday, February 29.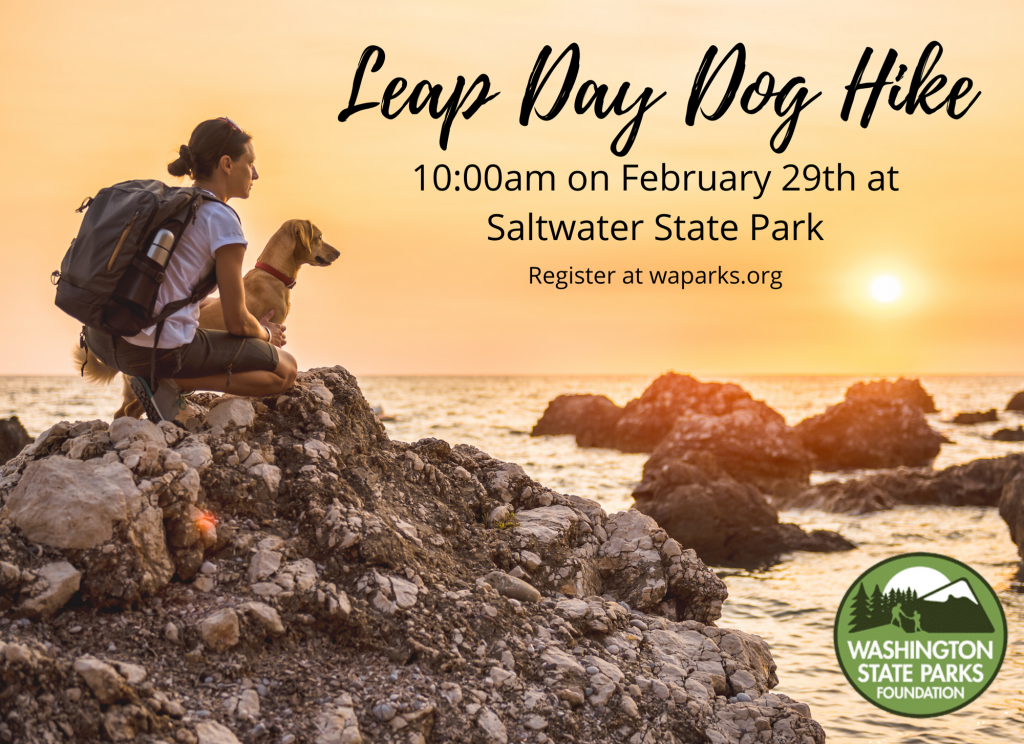 Join Washington State Parks Foundation for a forest and shore walk at Saltwater State Park with a focus on helping dogs and their human pals to be good visitors.  
We are hosting a special dog hike with limited space so please register.  
A $5 fee is required and you'll get a goody bag provided by our sponsors at All the Best 
Pet Care and
 Mud Bay Pet Supplies. If you can't make this hike, check out other dog hikes for this spring.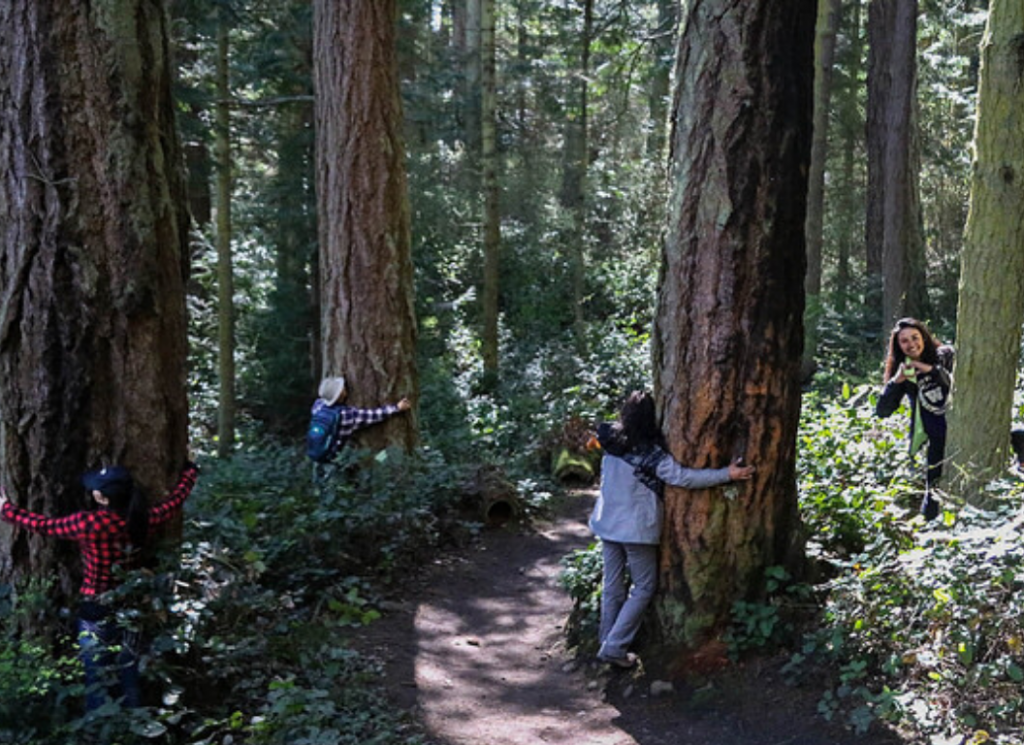 Take in the beauty of ancient forests through the Deep Forest Experience program at Rockport State Park.
Guided hikes last 30-45 minutes and leave on the hour at 11 a.m., 12 p.m., 1 p.m. and 2 p.m.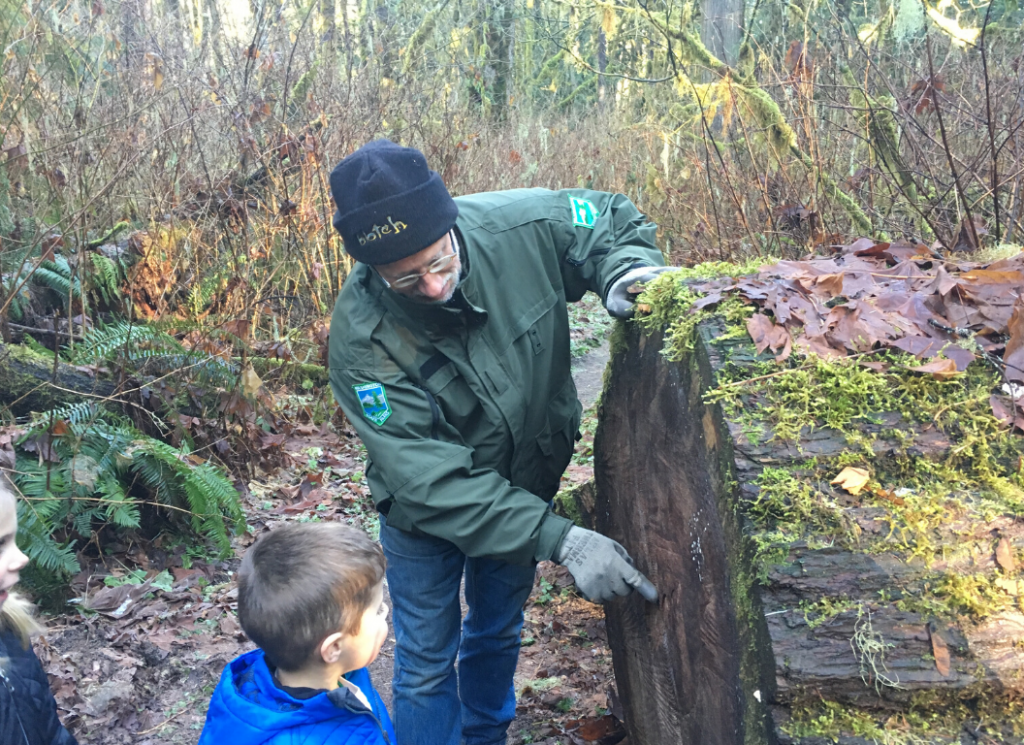 Visit Rasar State Park,
  a gem of a park along the Skagit River to experience an old growth forest and participate in guided hikes to learn about the ecology and natural history of this region
.
Forest hikes for all ages will leave on the hour at 11 a.m., 12 p.m., 1 p.m, and 2 p.m.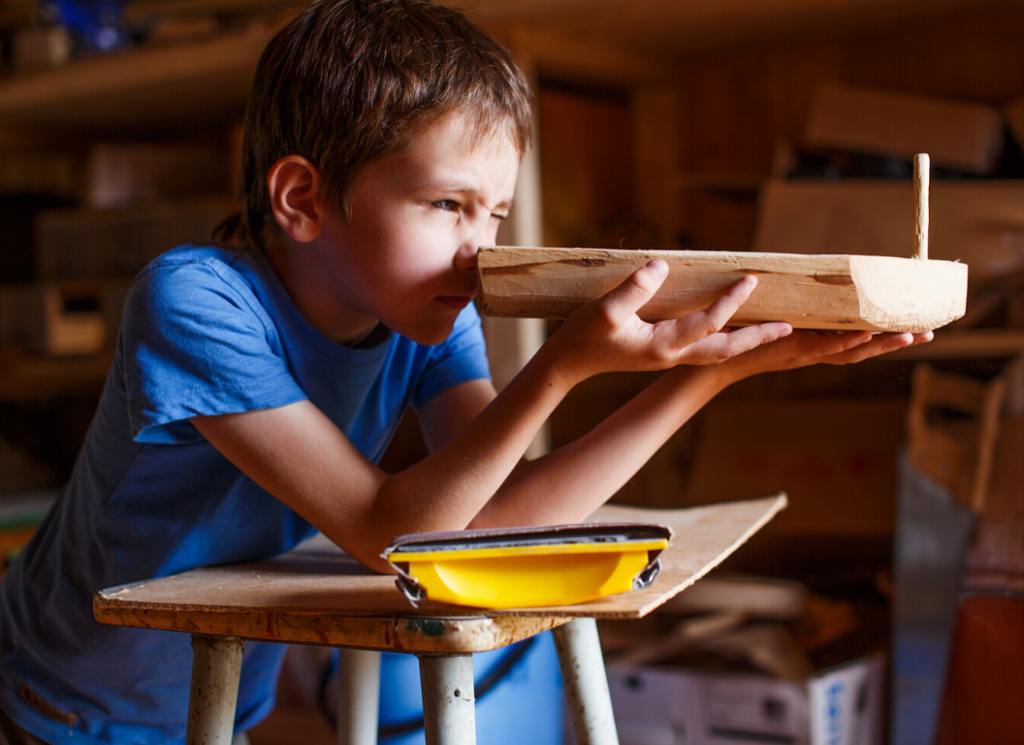 Take a stroll along the shore at Cama Beach and let the kids build a toy wooden boat.
The supplies are provided and are free but a $3 suggested donation is greatly appreciated. 
This is a small sampling of parks to visit. Use our interactive map to discover your next favorite state park to spend your Leap Day!