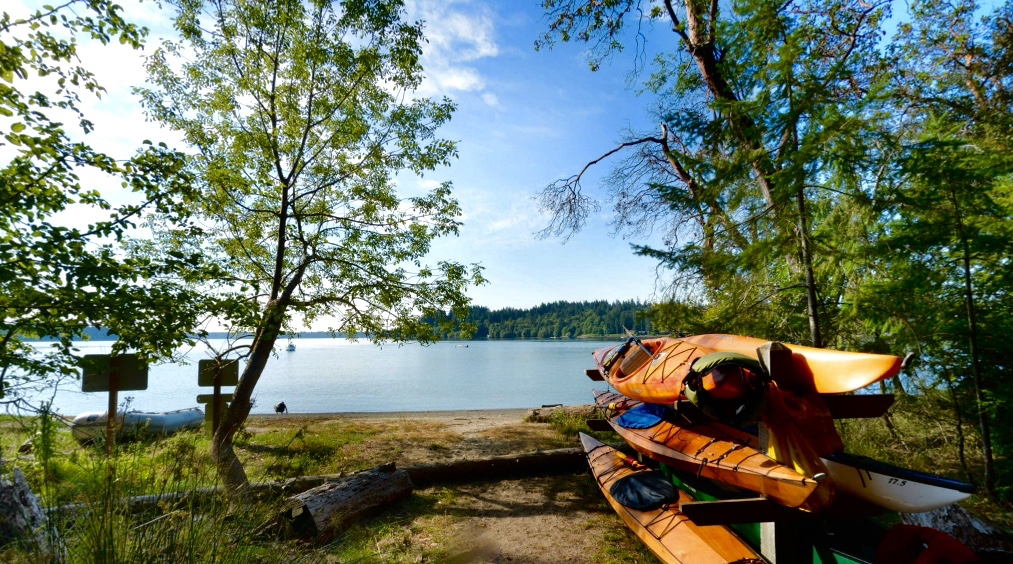 IN THE NEWS: A mid-September article on ThurstonTalk.com features Hope Island State Park and includes references to, links to and quotes from the Washington State Parks Foundation.
The piece, by journalist Douglas Scott, paints for readers an enticing picture of Hope Island State Park, which lies north of Olympia and east of Shelton in Mason County. Adding to the experience are quotes from John Floberg, our very own Executive Director, that highlight the importance of access and appreciation for all of Wahsington's state parks. In support of that, the article introduces readers to our extensive collection of wonderful online Virtual State Park Tours, including one of Hope Island State Park.
We believe Washington's state parks, and our member-supported efforts to support and enhance them, are of great interest and importance to communities throughout the state. Many thanks to Douglas Scott and ThurstonTalk.com for spreading the good word about one of our many great parks.
ThurstonTalk.com is "an information source serving the Thurston County community—from Olympia, Lacey and Tumwater to Tenino, Yelm, Rainier and beyond. ThurstonTalk.com officially launched on January 1, 2011, and has grown to become a dominant voice for local businesses, events, news and sports." Their weekly "Thrifty Thurston" series highlights inexpensive family fun in and around Thurston County – like Hope Island State Park!