Herstory: Esther Stark Maltby
In honor of Women's History Month, each week in March we are celebrating the roles of women in protecting, restoring and donating Washington State parklands and historic sites that they donated for future generations – places for you and me.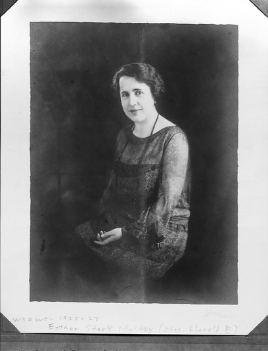 This week, we celebrate Esther Stark Maltby, 16th president of Washington State Federation of Women's Clubs (WSFWC and now named General Federation of Women's Clubs). The WSFWC was incorporated in 1910 as a voluntary association for women to learn and improve their lives, lead charitable work and engage in civic campaigns for the public good.
We are highlighting Esther Stark Maltby's leadership of the WSFWC campaign during 1925-1927 to raise $25,000 to purchase and protect 62.89 acres of forestlands with a "selection of giant firs, cedars, and hemlocks" to donate as a state park. Ultimately, new parcels were protected and donated to become the place we visit today that is Federation Forest State Park.
Maltby was inspired by Miss Jeanne Caithness, Everett High School teacher and daughter of a timberman who sought to protect Northwest trees after experiencing the deforestation of Wisconsin and the loss of monarchs.
Here is Maltby's telling about her decision, from her informal record assembled in November 1953, "…After I had been stirred and re-stirred a few times I happened to be elected to the Presidency of the Washington State Federation of Women's Clubs, and I was faced with making a decision as to my administration objectives. Quickly this matter of saving at least a sample of great trees was chosen, and our Board backed me unanimously in a well-thought-out, full-fledged plan which Miss Caithness, as my Forestry Chairman, presented to them."
While Esther played a huge role in the creation of Federation Forest State Park – the park we love to this day – many other wonderful women and supportive men were involved. We are pleased to share with you, scans of Maltby's personal account of "The Federation Forest". This is herstory, "..a tale of a project engineered by women, tho they were untrained in this kind of engineering."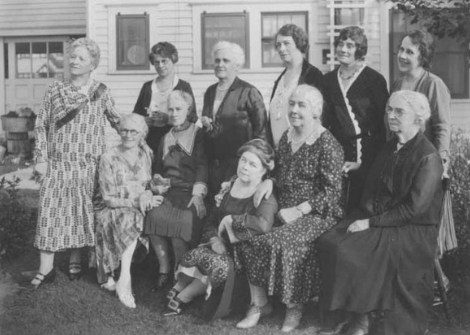 We are grateful for the leadership and forethought of Esther Stark Maltby and the many women who worked to conserve and protect the lands that we enjoy today as state parks.
We appreciate the help of University of Washington librarians and the work of WSPF Social Media Specialist Lily Foucault for her research. These scans and photo are from Washington State Federation of Women's Clubs records have been placed in the Suzzalo Library at the University of Washington.