Spring is almost here, but when conditions are right you can enjoy the last taste of winter in Sno-Parks throughout Washington. Sno-Parks are sponsored by the Washington State Parks' Winter Recreation Program. What an amazing collection of Sno-Parks we have!
Please enjoy these photos from a recent trip to Washington Sno-Parks taken and shared by WSPF Executive Director, John Floberg.
Below is what groomed trails look like… cross country ski tracks on the side with a flat area in the middle.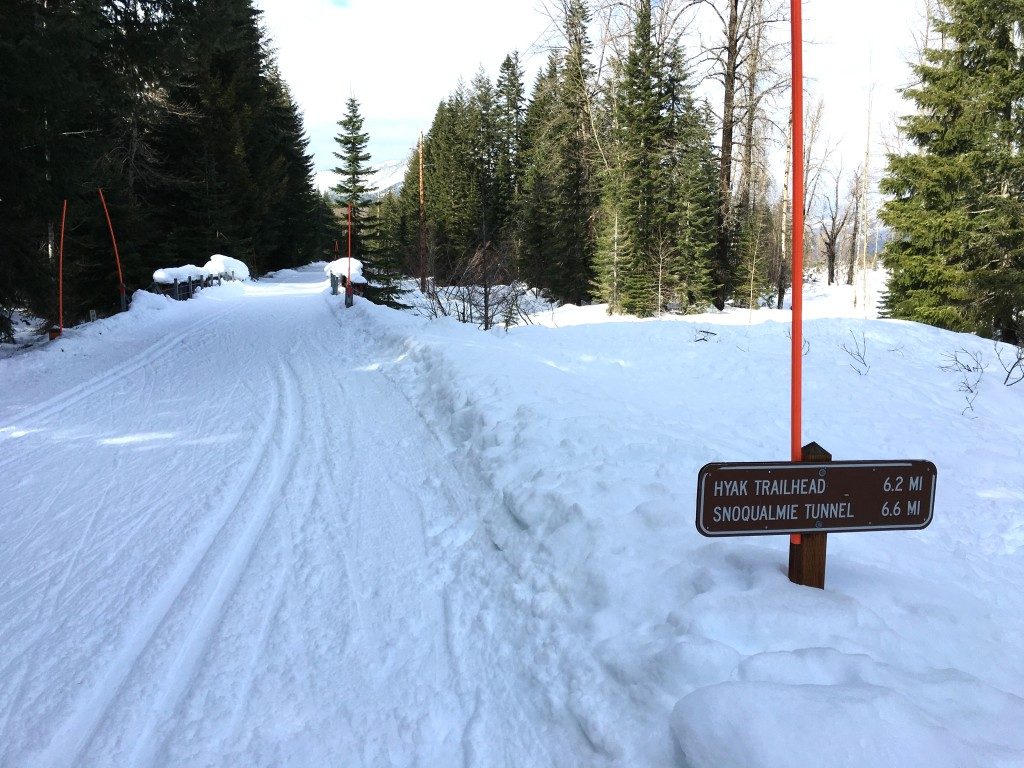 Skate skiing is a blast (and a good workout.) You too can go flying through the trees with the greatest of ease.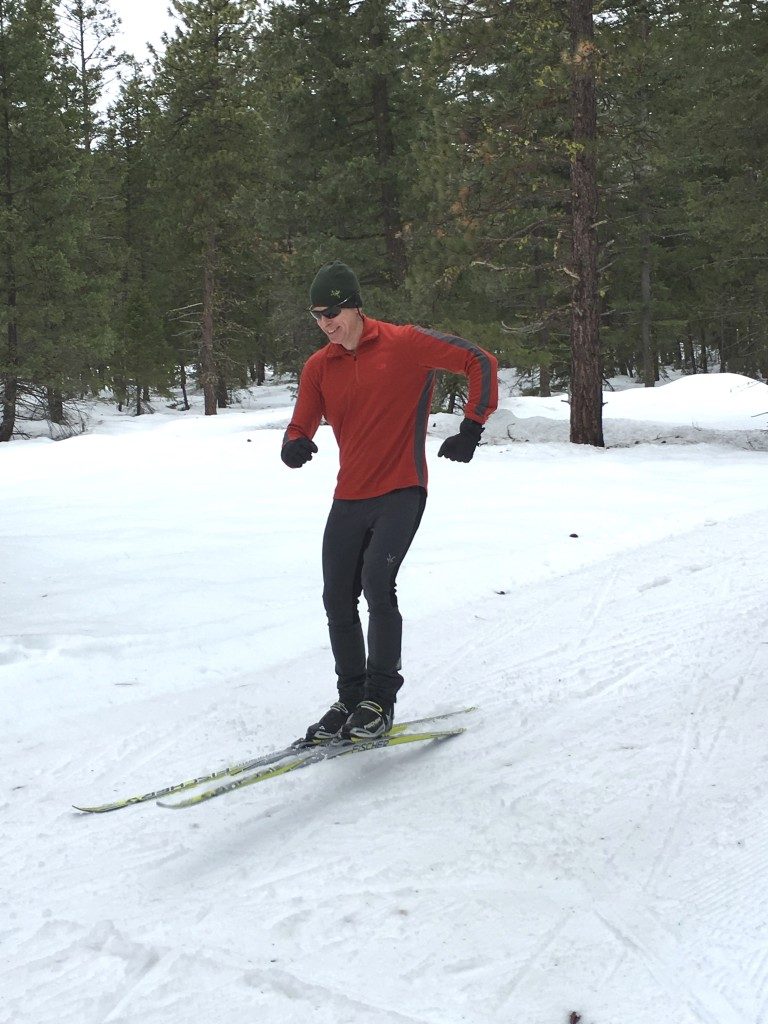 Fat biking has also become very popular on winter trails throughout the country. Give it a try!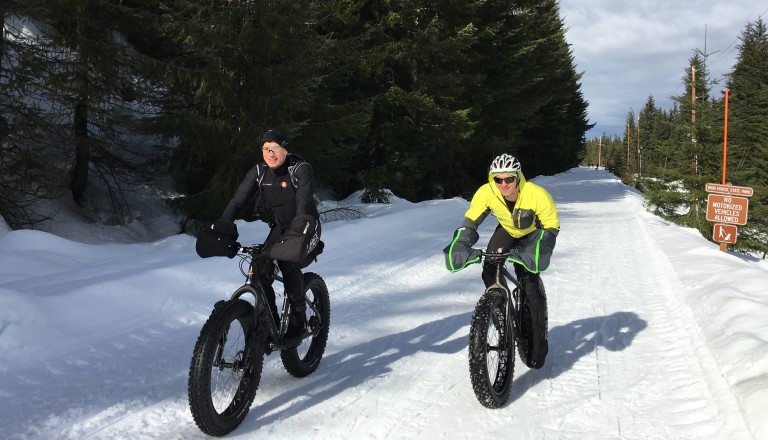 This noble dog waits to pull a skier down a trail…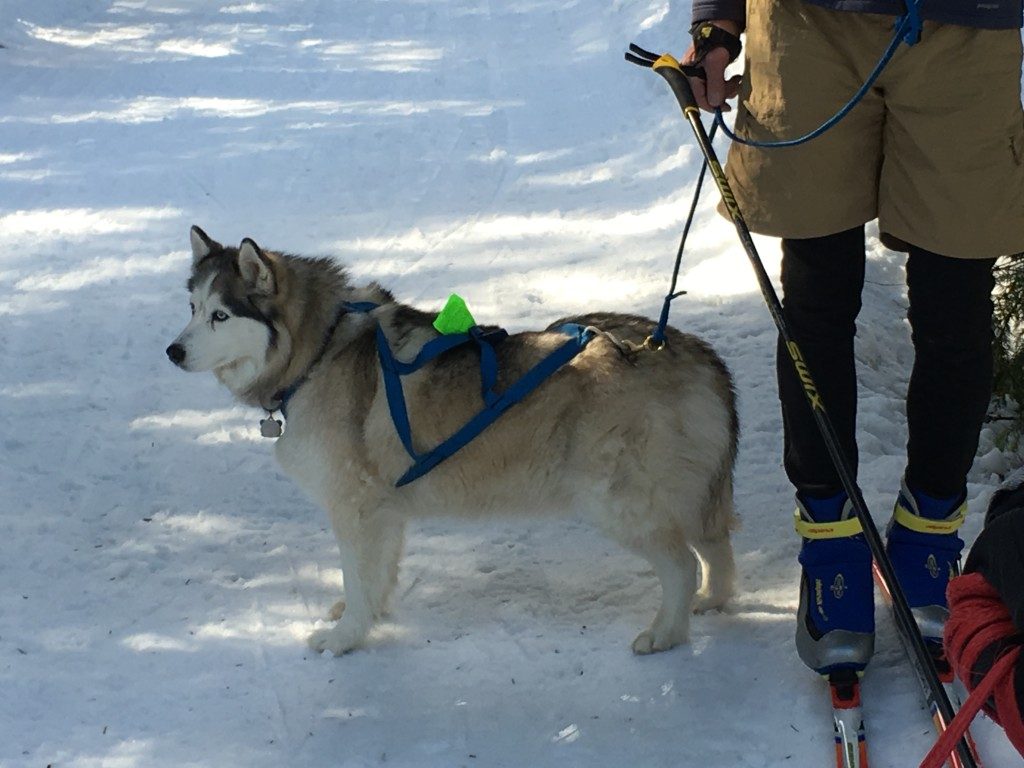 Or revel in the peaceful quiet of a snowshoe trail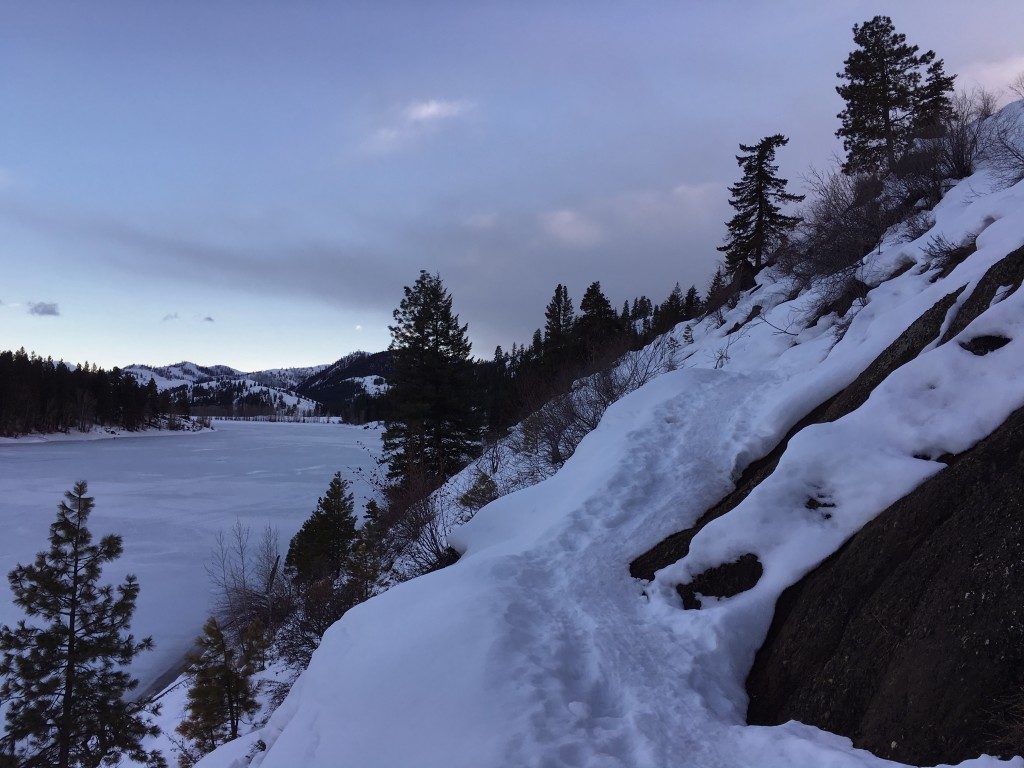 Now is your time to catch winter by the trail!