Park Improvement Project Grant Provides Ways to Stay Hydrated and Protect the Environment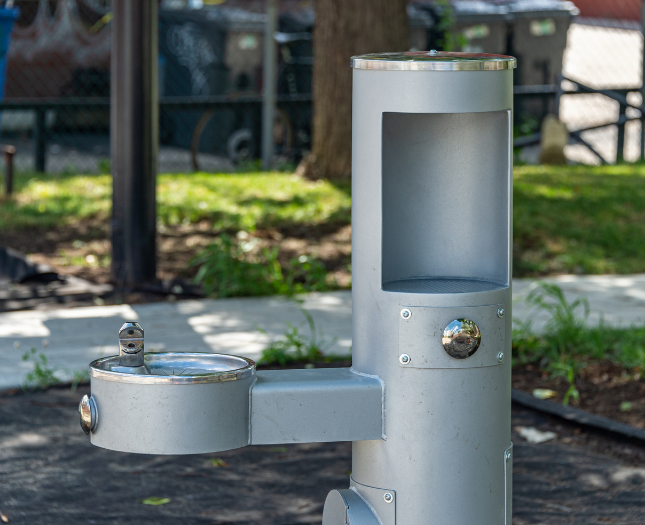 Due to its convenient location along the river, Riverside State Park provides all types of recreation activities for visitors. There is a 55 mile trail for hikers, bikers, and equestrians to enjoy. Visitors can also participate in water activities such as boating, fishing, and waterskiing. And for nature enthusiasts, bird watching, wildlife viewing, and a museum are available. 
Riverside State Park currently hosts many special events such as the Spokane River Run, 24 Hour Race, and the Wednesday Night MTB racing series. To provide clean drinking water for all guests and participants, the 2021 Park Improvement Project Grant will fund a new Outdoor Tubular Drinking Station. This new feature will not only allow visitors to enjoy fresh water, but also conveniently refill their water bottles whenever needed. Not to mention the pet bowls with water feed for the pets!