Park Improvement Project Grant Provides Houses for Bats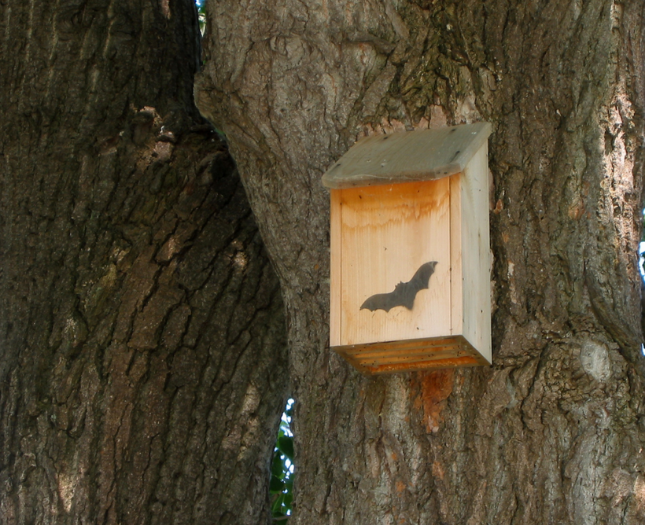 To control the bat infestation at Mount St. Helens Visitor Center, the 2021 Park Improvement Project Grant will help install new bat houses. These will ensure the continued health of our local bat populations and provide them with a safe habitat. More importantly, these bat boxes will improve cleanliness, eliminate visitor concerns, as well as offer more educational opportunities through bat awareness. 
"Our current outside bat houses do not meet the needs of the bats and are both misplaced and worn. Bats are continuing to lose habitat, so we want to take advantage of our building exterior, forest, and nearby water source for new box placement that meets current standards and research. With guidance from experts, we plan to construct a series of new Four-chamber Nursery Bat Houses out of the upcycled old boxes, plywood, and locally harvested material. We will paint the boxes to effectively trap warm air and install them off the ground for a clear exit pathway. We are greatly optimistic that this will provide benefits to both the bats and our visitors- and we simply can't wait to see. Come visit our park to check out the results!" -Alysa Adams, Parks Interpretive Specialist, Seaquest State Park.