Upgrading the Disc Golf Course at Brooks Memorial State Park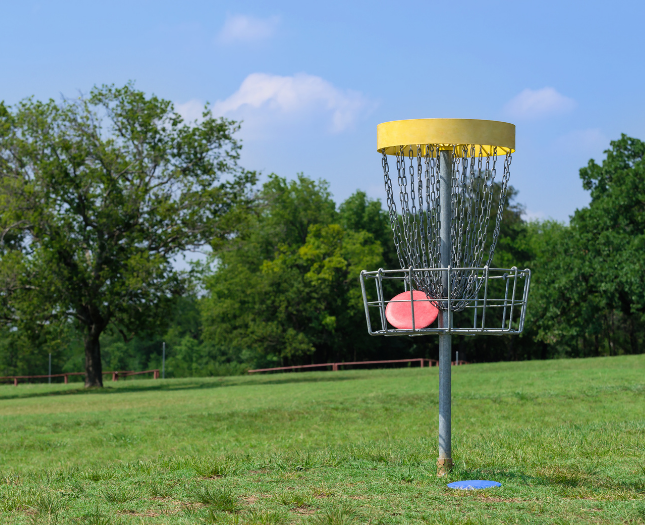 Brooks Memorial State Park's disc golf course will be upgraded with help from the 2021 Park Improvement Project Grant. 8 professional golf baskets will be built in place of the homemade baskets to improve play of this course. Installation of rubber tee pads will protect the area from erosion. Lastly, adding benches and a garbage can will provide visitors with a relaxing, pleasant experience.
"The first version of the disc golf had 9 holes made from repurposed plastic barrels. Totally functional but not 'top drawer'. The foundation grant helped us replace those with professional grade disc golf baskets. Bright yellow and instantly recognizable by people who aren't even avid disc golfers. This raised the call for the avid disc golfers that there was a course to play here.
We moved the original 9 baskets we made with barrels to the back 9 and had the professional baskets in the front 9.
The latest grant to finish the back 9, is giving us the opportunity to combine some regional funds with the grant to get professional baskets for the back 9 holes and materials for standardized tee pads and upgraded directional signage on the course." -Andy Kallinen, Park Ranger, Brooks Memorial State Park.