Welcome Center Renovations at Maryhill State Park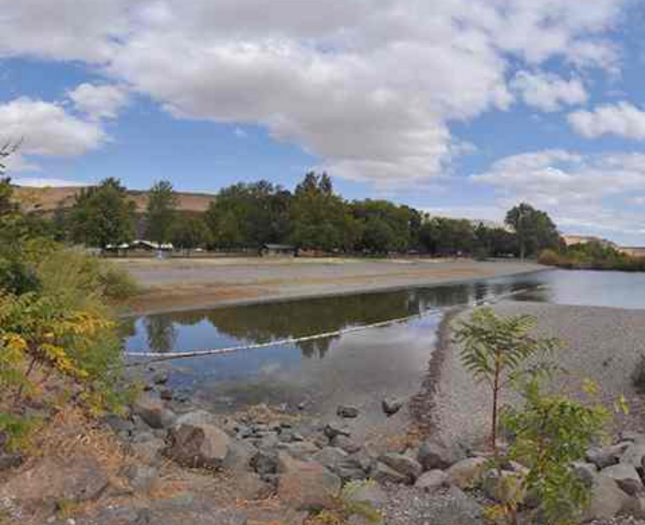 Overlooking the beautiful Columbia River, Maryhill State Park is popular among guests. With support from the 2021 Park Improvement Project Grant, area staff will be able to make improvements to the Welcome Center. Renovations to the Welcome Center include an ADA accessible counter, merchandise cabinets, formal signage, and new flooring and windows. These will help set the tone for the park and provide a lasting first impression. 
"With the donation from the Foundation we were able to complete our remodel and redesign of the Welcome Center to better serve the guests of today in order to handle more traffic and more visitors to the park. As a result of our efforts we have completely remodeled the interior of the building, upgraded the old exterior incandescent lighting to new LED lighting and were able to resurface the parking lot. This has had a major impact on the community that visits Maryhill State Park and we receive many positive comments as a result. From the staff here in the East Columbia Gorge Area we would like to thank you, the foundation and the many donors for their support of our beautiful parks." -Kevin LaFurge, Project Supervisor, Beacon Rock State Park.